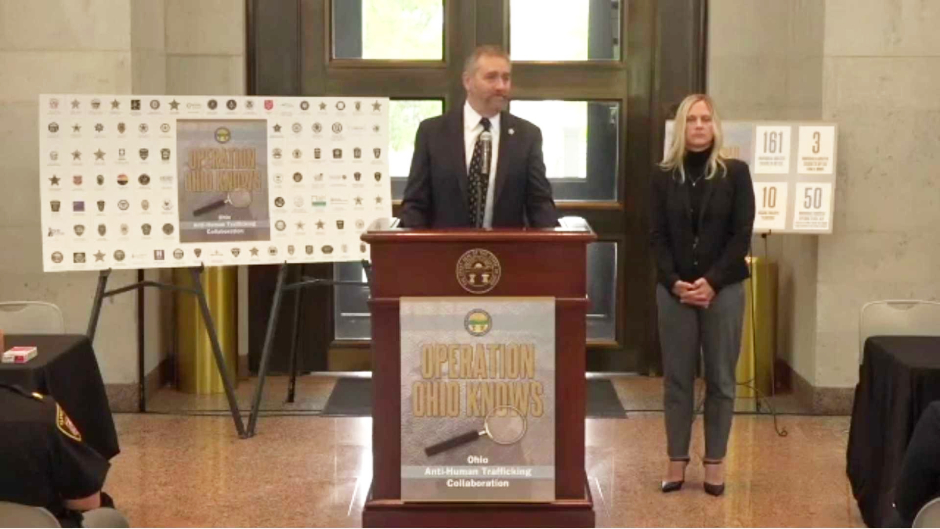 Ohio Attorney General David Yost says that 51 human trafficking victims were offered health services and support after being found because of an eight day trafficking sting, "Operation Ohio Knows," that took place between September 24 to October 1. Municipal employees, a firefighter, a teacher, a professor, a pilot, and a city councilman are included in the list of arrestees .
U.S. Marshals conducted another investigation that resulted in 10 missing children being found. Unfortunately U.S. Marshals protect bad judges and most likely put the children back in state custody where the children usually disappear from in the first place.
The Attorney General's office says that 161 people were for trying to solicit sex. Three of which tried to solicit sex from minors. The FBI and Bureau of Criminal Investigation and other agencies, participated in "Operation Ohio Knows."
"People who traffic other humans are doing it for a really simple reason. money. And if there's no demand then there will be no market. Reducing the demand means we reduce the number of people who are victimized by human trafficking." (AG Youst)
Minding Hearts is building advocacy and peer support groups, "Hearts and Minds" in each state. The groups are created to raise awareness, educate, and advocate for those that might not otherwise be heard. We are here for encouragement, education, and support. We cannot give legal advice, but we can try and direct you in the right direction with your case. Links to legal services are listed with their states. Please share and let's grow our groups. We are here to support families and develop resources that maintain family integrity. We look forward to your support. If you would rather become active by donating, then visit the donation page. Thank you.