DoNotPay, a Sanfrisco-based robot lawyer is being sued for practicing without a license.
Jay Edelson of the Chicago-based international law firm Edelson PC filed a lawsuit on behalf of Jonathan Faridian against the DoNotPay robot lawyer. In the lawsuit, Edelson says that the San Francisco-based Delaware corporation does not hold a law degree and is not supervised by a lawyer.
Faridian says that he believed that the legal documents that he used from DoNotPay to draft a job discrimination complaint were from a lawyer and that he received substandard results.
Joshua Browder, the CEO of DoNotPay is fighting back. He tweeted that "Jay Edelson inspired him to start DoNotPay as Edelson symbolizes everything wrong with the law," further adding that Edelson hopes to end the use of any A.I. product, "Bad news! Jay Edelson, America's richest class action lawyer, is suing my startup @donotpay in California. Mr Edelson, who has made billions suing companies, is attacking us for "unauthorized practice of law" and seeking a court order ending any A.I product". Browder says that the story begins with Facebook and that "…despite making $97m from Facebook for privacy violations last year, Edelson decided to use Facebook Ad Targeting to automatically track any DoNotPay customer across devices. By buying data on our customers, he could then reach out to them."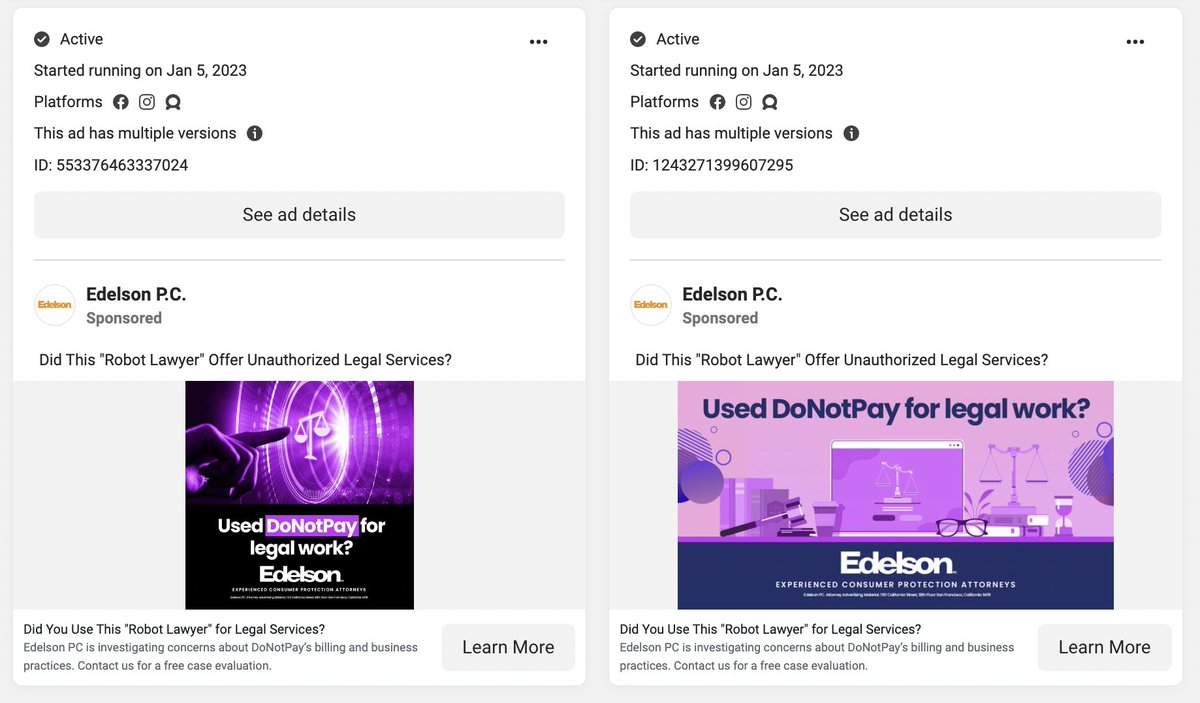 Read the case summary here: JONATHAN FARIDIAN VS. DONOTPAY, INC., A DELAWARE CORPORATION
Minding Hearts is building advocacy created to raise awareness, educate, and advocate for those that might not otherwise be heard. We are here for encouragement, education, and support. We are here to support families and develop resources that maintain family integrity. We look forward to your support.