Stephanie Duncan of Lebanon County was sentenced to 47 years in prison after she abused and starved five adopted children. Robert Duncan received an aggregate sentence of 6 to 30 years in a state correctional facility.
"These children were tortured, and in some ways they were tortured worse than any prisoner of war was tortured by an opposing military force," Judge Charles stated. An 11-year-old boy was rushed to Hershey Medical Center from the Duncan's home back in January where he was found to be unresponsive. Medical staff then determined that the Duncan's story of what happened did not add up and opened a child abuse case. They also determined that the child suffered from extreme hypothermia caused by prolonged exposure to extreme cold.
"An examination of the body revealed bruises on his neck, shoulders, back, abdomen, hip, and genitals. The medical staff determined the location of the child's bruises were not consistent with accidental injury." Lebanon District Attorney Pier Hess Graf said, "there is no doubt that Stephanie Duncan is a diabolical, evil, malicious woman". Graf said, "She doesn't call 911, she doesn't rush him to the hospital right away. She drags that poor little boy up a flight of stairs, throws him in a shower, and as he's vomiting. She tries to make him eat food and drink water so nobody would find out how bad it is". Graf said that one of the punishments she used was to make the children "run up and down stairs for hours at a time in blazing hot weather. They could be sitting outside in blazing hot weather not being allowed to move". Cameras in the bedrooms monitored the children 24/7. The 11-year-old was left alone in a room every night with only a diaper.
"I have always been taught my entire life to believe that there is no sin that is unforgivable, but I'll tell you what, this comes pretty damn close," stated Judge Charles when sentencing Stephanie Duncan on Wednesday.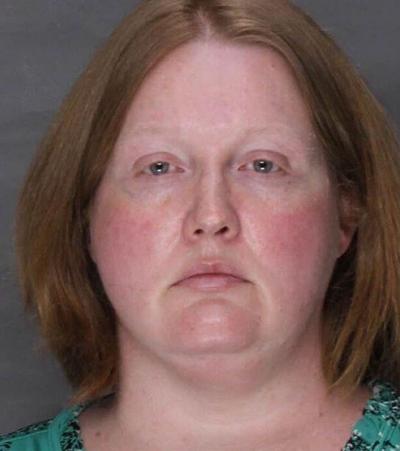 Stephanie Duncan apologized to Judge Bradford Charles in a Lebanon County court for the horrific abuse that she and her husband, Robert Duncan forced five adopted children to endure, but Judge Charles showed little mercy and implied that although he was raised to believe that God can forgive anyone, that he is not so sure that God will show her mercy either.
"I wish I could go back a long time ago, and not try to adopt children or put them in our home," Stephanie Duncan said. She pled guilty to abuse that included physical punishment and deprivation of food, water, heat and bathroom privileges. She received an aggregate sentence of 17 to 47 years.
"The Duncan's also exaggerated mental health conditions in order to receive increased financial subsidies for each of the five adopted children. We are talking tens of thousands of dollars per year to allegedly care for these kids. It's the most disgusting set of circumstances I can possibly envision. Especially since Duncan … worked at Philhaven, so she certainly knew how to work her way around the mental health system, and what to report and what to get for it," Graf stated. "All of the in-person interviews describe Stephanie Duncan as the main perpetrator". Robert Duncan also apologized for his role in torturing the adopted children back in October. He was sentenced to 6 to 30 years.
Minding Hearts is building advocacy and peer support groups in each state.  The groups are created to raise awareness, educate, and advocate for those that might not otherwise be heard. We are here for encouragement, education, and support. We cannot give legal advice, but we can try and direct you in the right direction with your case. Links to legal services are listed with their states. Please share and let's grow our groups. We are here to support families and develop resources that maintain family integrity. We look forward to your support. If you would rather become active by donating, then visit the donation page.