A Kansas City Missouri man is free after spending 40 years in jail for crimes he did not commit. Kevin Strickland, now 62 years old has been in jail since 1979. He was 18 years old at that time. He was convicted of killing Larry Ingram, John Walker, and Sherrie Black because Cynthia Douglas testified that he did. Later, Douglas said that police pushed her to identify Strickland and that she was afraid to change her testimony out of fear that she would be charged with perjury. She died in 2015 after years of searching for experts that would help her prove that she identified the wrong man.
People can develop false memories. Take a look at Ronald Cotton's Case. It is one of many cases that shows that memories can be false and that the wrong people can be punished for crimes that they did not commit.
A new law paved the way for an innocent man to be set free after 40 years of serving time for killing people he did not kill. Missouri Attorney General, Eric Schmitt who is a Republican running for a seat in the U.S. Senate, Missouri Governor Parsons, and the Missouri Supreme Court all fought hard to keep him in jail even though they had no evidence to show for it.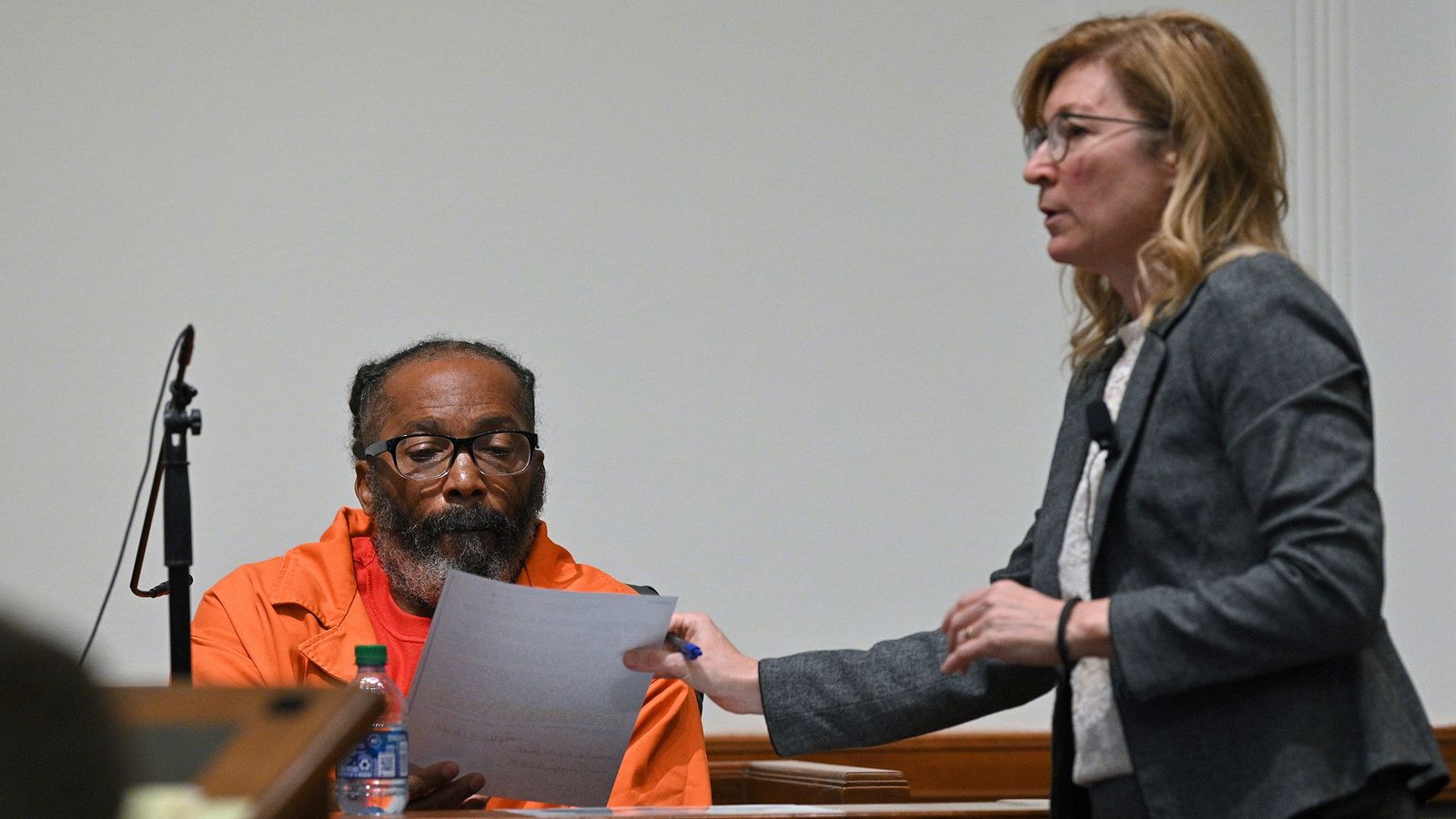 Jackson County Prosecutor, Jean Peters Baker was able to use a new state law that allows prosecutors to challenge convictions if they believe a defendant did not commit the crime. She sought an evidentiary hearing in Jackson County where Strickland was convicted after the Missouri Supreme Court declined to hear Strickland's petition.
To date, Jackson County Prosecutor, Jean Peters Baker is the only prosecutor to use the law to fight a previous conviction, but she does hope to show other prosecutors what she learned and how she was able to advocate to set an innocent man free.
"Even when the prosecutor is on your side, it took months and months for Mr. Strickland to come home, and he still had to come home to a system that will not provide him any compensation for the 43 years he lost. The state only allows wrongful imprisonment payments to people exonerated through DNA evidence, so Strickland doesn't qualify. That is not justice. I think we are hopeful that folks are paying so much attention and really asking the question of What should our system of justice look like?," said Tricia Rojo Bushnell, executive director of the Midwest Innocence Project, who stood by Strickland's side as he was released.
Jackson County Prosecutor, Jean Peters Baker advocated for Strickland's release and "encourages people to donate to Strickland's GoFundMe page, but believes that, in the future, Missouri will provide compensation for those wrongfully convicted like neighboring Kansas does", says Greg Payne from KCTV5. See the interview here. In a statement to ABC she said, " To say we're extremely pleased and grateful is an understatement. This brings justice — finally — to a man who has tragically suffered so greatly as a result of this wrongful conviction".
Missouri Attorney General Eric Schmitt who is running for a Republican seat in the U.S. Senate fought hard to keep Kevin Strickland incarcerated despite the fact that he had no evidence for the conviction. "I'm hot about that because it's a misunderstanding of the very basics, prosecutor 101," Baker told KCUR's Up To Date.
"The attorney general's job is to seek justice, not to defend prior convictions", Baker told KCUR. "Schmitt's handling of the case amounted to "prosecutorial malpractice". A spokesman for Schmitt said, "In this case, we defended the rule of law and the decision that a jury of Mr. Strickland's peers made after hearing all the facts in the case." KCUR reports that Schmitt's office was successful in delaying Strickland's innocence hearing at least twice.
Those appeals also resulted in the recusal of all Jackson County Circuit judges from the case. The Missouri Supreme Court-appointed the semi-retired Judge Welsh to the hearing in September. Baker said her office and Schmitt's both "have the same oath," suggesting Schmitt failed to uphold his obligation to seek out justice. "And that offends me, and it should offend everyone who listens to it because it's just foolhardy and it's silly and it's wrong," Baker said.
"Schmitt's office went so far as to ask the judge to retitle Strickland's case from State of Missouri v. Kevin Strickland to State of Missouri v. Jean Peters Baker, to reflect their claim that Baker's office was not properly representing the state's interest", said KCUR reporters.
Strickland and his family have been completely devastated by the system but Jackson County Prosecutor, Jean Peters Baker hopes that they will not completely lose faith in the system. She also hopes to teach other prosecutors what she has learned through this adversarial process of setting an innocent man free.
Related articles: People can develop false memories. A look at Ronald Cotton's Case shows that memories can be false
Minding Hearts is building advocacy and peer support groups in each state.  The groups are created to raise awareness, educate, and advocate for those that might not otherwise be heard. We are here for encouragement, education, and support. We cannot give legal advice, but we can try and direct you in the right direction with your case. Links to legal services are listed with their states. Please share and let's grow our groups. We are here to support families and develop resources that maintain family integrity. We look forward to your support. If you would rather become active by donating, then visit the donation page.