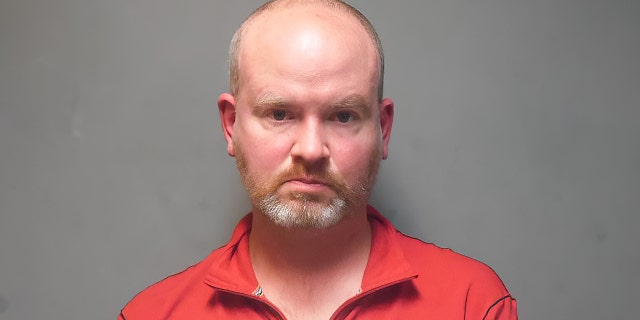 The FBI finally arrested the CNN producer, John Griffin, but they knew that he was raping and grooming foster and adopted children for two years before they finally arrested him! Reports show that he raped multiple children during that two years.
Investigators seized "computers storage media, devices, phones, cameras, MicroSD cards, images, and video" from Griffin on Sept. 2, 2020. A criminal complaint has been filed against an adoptive parent at the Henderson Justice Court in Nevada. The complaint details the adoptive mother horrifically abusing the adopted child. It is not the first time that horror stories from Nevada's adoptive children have been brought to light.
"The victim's biological mother discovered that the adoptive mother was logged in on her daughter's smartphone." "A man named John" had picked up the adopted 9-year-old from Nevada in Boston, Massachusetts after offering the adoptive parent $3,500 for the girl. He then drove the child to his $2 million vacation house in Vermont where he raped and began grooming her.
After finding the adoptive mother logged in on the child's smartphone and discovering text messages discussing sex toys, bondage activities, her daughter and CNN's John Griffin, the biological mother posted to social media accounts asking for help to find her daughter. She knew that the "adoptive mom" had to have taken her daughter to Vermont.
The 9-year-old was rescued and told a social worker that she watched her adoptive mother have sex with four men. One of the men was CNN's John Griffin. The adopted mother then admitted to bringing the child to Vermont to meet John Griffin. She denied that the child was in the room for any of the sexual activities. Prosecutors say that John Griffin watched as the adopted child perform lewd acts with the adoptive mother for three nights.
The "adoptive parent" now faces felony counts that include child abuse and sexual assault and lewdness with a minor. Not all of the charges are related to what happened in Vermont. John Griffin faces three counts of sex trafficking minors. What is really odd is that the DOJ is not releasing the child's pimp, I mean "adoptive mother's name".
Updates:
CNN producer's John Griffin slapped with $15M child sex trafficking civil lawsuit.
Police are allegedly Seizing another CNN's Suspected Pedo Producer's Equipment.
Adoptive mother accused of exchanging a 9-year-old girl for $3,000 from John Griffin.
Mom wants to know why it took so long to arrest CNN's John Griffin and says her daughter wants to advocate "for others like her". The biological mother of the abused adopted 9-year-old speaks to reporters.
John Griffin, CNN producer is charged with sexually grooming young girls.
Minding Hearts is building advocacy and peer support groups in each state. The groups are created to raise awareness, educate, and advocate for those that might not otherwise be heard. We are here for encouragement, education, and support. We cannot give legal advice, but we can try and direct you in the right direction with your case. Links to legal services are listed with their states. Please share and let's grow our groups. We are here to support families and develop resources that maintain family integrity. We look forward to your support. If you would rather become active by donating, then visit the donation page.