An Indiana foster mother, Gina Hollett says her four-year-old cousin spent most of his life with her only to die shortly after he was reunited with his biological parents. Judah's story has now caught the attention of state lawmakers. Senator J.D. Ford met with the Hollett family to discuss changes and presented a bill that will change the way that DCS reports end-of-year child fatalities, specifically about children with a previous history of abuse.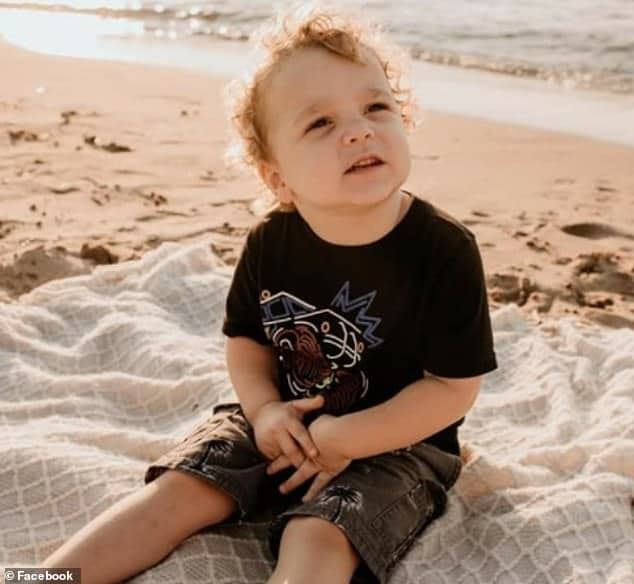 "I tried to alert the Department of Child Services of abuse that was happening inside his birth parent's home for years, but I was ignored," stated Gina Hollett. "We need to get this information, and we need it sooner rather than later," stated Senator Ford.
Gina Hollett said that she tried to alert the Laporte County Child Protective Services Department of abuse that was happening inside his birth parent's home for years but was ignored. Now she is pushing for changes so that other children do not have to suffer until they die.
"I'm only doing this because I want awareness for other children. I want justice for Judah. It's the only way that I can pay him back…is to try to get justice for him because it didn't have to happen. It shouldn't have happened. He was happy with us.
Police also knew that Judah was abused by his birth father because Alan Morgan and Mary Yoder reported it. Mary Yoder told police, "her husband would shut Judah in the basement, naked and alone, dimming the lights as a scare tactic". She said, "Judah was bound with duct tape and beaten as punishment for not being potty trained". But the judge still ordered the trial visit that led to Judah being isolated from family members that spoke out to save him. Judah's father faces a murder charge, and Judah's mother faces neglect charges.
Police later found four-year-old Judah naked and dead on the bedroom floor with bruises and a blanket.
"The only the other thing that I can do is try to make sure that it doesn't happen to anybody else. I'm tired of hearing about the system failing children and babies and nobody should have to bury their child," says Gina Hollett.
Minding Hearts is building advocacy and peer support groups in each state. The groups are created to raise awareness, educate, and advocate for those that might not otherwise be heard. We are here for encouragement, education, and support. We cannot give legal advice, but we can try and direct you in the right direction with your case. Links to legal services are listed with their states. Please share and let's grow our groups. We are here to support families and develop resources that maintain family integrity. We look forward to your support. If you would rather become active by donating, then visit the donation page.