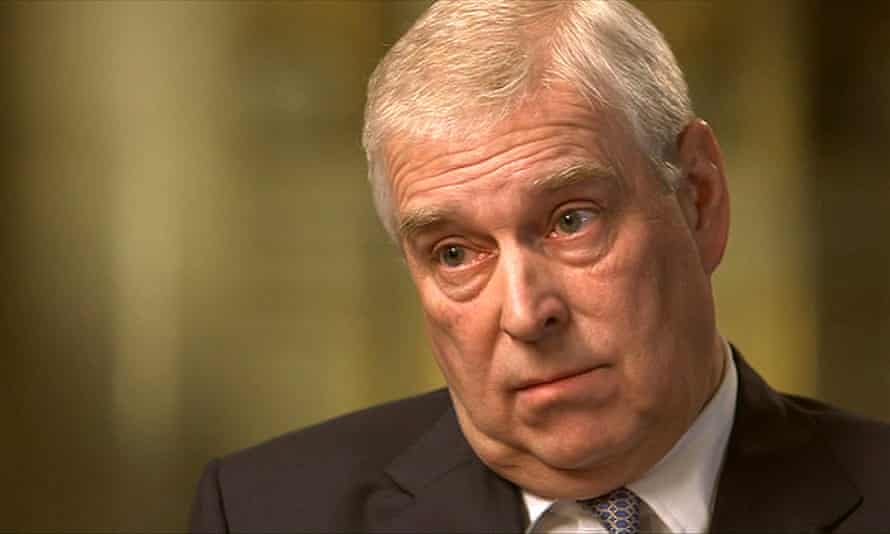 Oral arguments over the request to dismiss the lawsuit against Prince Andrew will be heard. Judge Lewis A. Kaplan rejected Prince Andrew's attempt to stop the lawsuit after a sealed $500,000 settlement between Jeffrey Epstein and an American woman from 2009 was made public. Prince Andrew claims that the previous case protects him from the ongoing lawsuit because of a paragraph that protects anyone "who could have been included as a potential defendant" from being sued by Giuffre. We will just have to wait and see how the courts handle this.
Ghislaine Maxwell is not fighting to keep the names of some "John Does" secret anymore.
Last summer, Prince Andrew accused Virginia Giuffre of fabricating charges against him for a "payday". His lawyers also say that the 2009 agreement that Virginia Giuffre made with Epstein will block any legal action she can take against Prince Andrew.
Virginia Giuffre says she was trafficked and that Prince Andrews attacked her three times, but Prince Andrew says that she was trafficking young girls to Jeffery Epstein. It doesn't sound like much of a defense or a denial, but it does seem that he made the attempt to not only discredit Virginia Giuffre, but to take away more of her innocence than he already has years ago.
Though Virginia was just a teenager when Prince Andrew used her for sex, his lawyers claim that Virginia Roberts Giuffre was actually a sex trafficker and that she procured "slutty girls" for Jeffrey Epstein. Legal filings by Prince Andrew's team say that "Giuffre was involved the willful recruitment and trafficking of young girls for sexual abuse" for Jeffrey Epstein who was the financier.
To make Virginia Giuffre look even worse, her ex-boyfriend, Philip Guderyon said, "She was like the head b—h. She'd have like nine or 10 girls she used to bring to him. She never looked like she was being held captive". Another ex-boyfriend's sister, Crystal Figueroa, said that Virginia used to asked her for help finding victims for Epstein. "She would say to me, Do you know any girls who are kind of slutty?".
Prince Andrew's team says that Virginia Giuffre got girls for Jeffrey Epstein. Giuffre says she was recruited in 2000 by Ghislaine Maxwell. Both could be true. Oftentimes traffick victims become traffickers. Ghislaine Maxwell and Jeffrey Epstein may have groomed her to procure "slutty girls". It will take a sex trafficking specialist to work with Virginia Giuffre through all of the events that took place when she was a teenager.
The scandal can be kept secret. Judge Lewis A. Kaplan, U.S. District Court handed down his decision just one day after the Duke of York's attorney, Andrew Brettler asked that the document remain sealed.
Brettler said he wanted to include a copy of the 2009 agreement with the arguments. He added that the agreement "releases Prince Andrew and others from any purported liability arising from the claims Ms. Giuffre asserted against Prince Andrew here."
Judge Kaplan noted that the Estate of Jeffrey Epstein does not contend that the settlement agreement must remain sealed and urged the parties to ask the judge in the Loretta A. Preska case to agree that the document can be unsealed, saying Preska "might well view with favor an application … to permit the public disclosure of the Settlement Agreement, but that is for her to say".
A pretrial hearing is scheduled for early November. Judge Kaplan ordered that depositions in the civil lawsuit filed by Virginia Roberts Giuffre against Prince Andrew be completed by July 14, 2022.
Ghislaine Maxwell is not fighting to keep the names of some "John Does" secret anymore.
Prince Andrew and Virginia Giuffre reach an agreement on an undisclosed settlement.
NASCAR names associated with Jeffrey Epstein.
Prince Andrew, Epstein, and Maxwell's friend, Jean-Luc Brunel dead in prison.
Minding Hearts is building advocacy and peer support groups, "Hearts and Minds" in each state. The groups are created to raise awareness, educate, and advocate for those that might not otherwise be heard. We are here for encouragement, education, and support. We cannot give legal advice, but we can try and direct you in the right direction with your case. Links to legal services are listed with their states. Please share and let's grow our groups. We are here to support families and develop resources that maintain family integrity. We look forward to your support. If you would rather become active by donating, then visit the donation page. Thank you. Or buy a cup of coffee so that we can continue. Thanks.