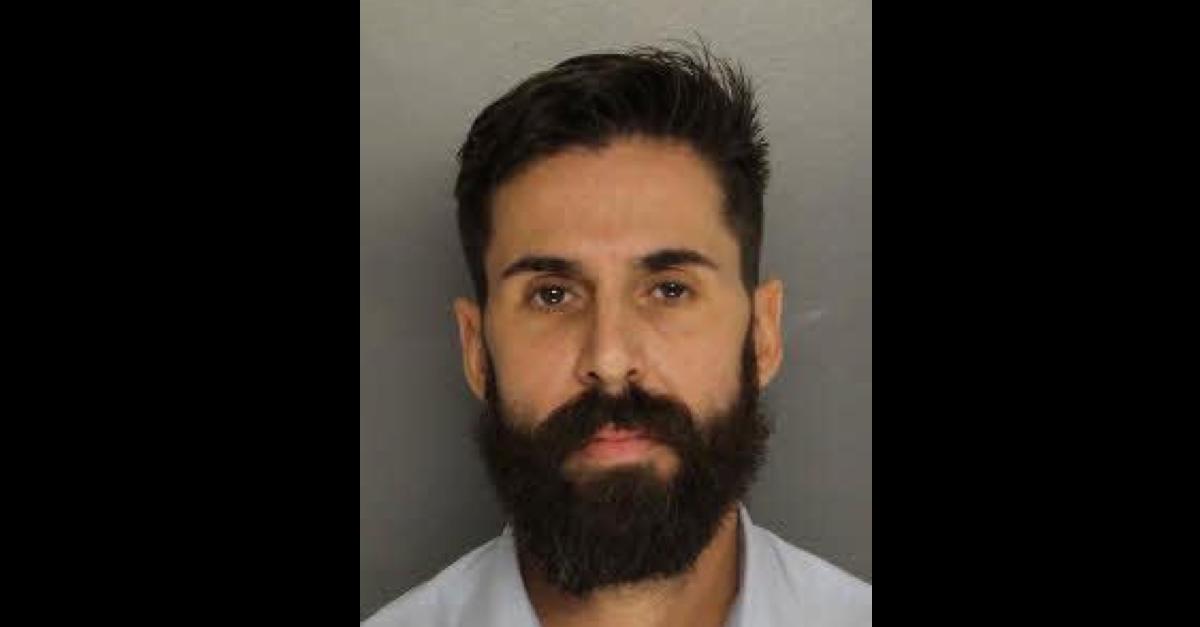 After comments from locals about why a Berkley County South Carolina woman did not come forward with the videos of the abuse sooner, officers asked her and report that she told them "she was scared that he was going to kill her, as he had threatened to do so in the past". Video evidence also shows that he did threaten her.
The investigation is ongoing, and more charges may be filed against the Berkley County South Carolina prosecutor, Michael Justin Mims is charged with attempted murder and five counts of unlawfully neglecting a child in connection with multiple instances of alleged child and spousal abuse.
One police officer said that he could not watch all of the videos, and that he was still processing how the whole time they were in court prosecuting, Mims was going home to abuse his wife and children. He said the videos were too graphic and that he could not watch them entirely.
Though Mims is a special DUI prosecutor, a Berkeley county magistrate declined to set bond for Mims due to the severity of the charges and the graphic nature of the evidence. Mims was fired from the sheriff's department but still owns his own law firm. It is unclear what steps will be taken against his license at this point.
The charges happened because Mims wife showed up at the Hanahan police department to let officers know that "her husband was abusing their children". She brought videos and photos with her.
"In (one) video, I was able to see (one of Mims' sons), who was three years old at the time, being thrown on a bed by his father, Justin," Wire services from parent security reports that a Hanahan police officer wrote in the incident report of an incident that allegedly took place in 2018. "(The boy) had his pants down at this time and Justin puts his hands around the child's neck, choking him and pushing his face into the bed, while stating 'I'm going to kill you.' He choked the child so hard that it caused the child to start coughing once Justin stopped, as if he had cut off his airway for a period of time and the child was trying to breathe." In the same video, Mims allegedly yelled at the boy – telling him "you got your ass beat, want to get it again?"
Another child that was less than two years old at the time began to cry and the report says that Mims assaulted her too.
"Justin then grabs her by the back of the neck and throws her onto the chair in the living room," the officer wrote, describing the video provided by Mims' estranged wife. "(She) continues to cry, and Justin then appears to thump her in the face and then comes back and slaps her in the face. (She) is sitting on the floor in the living room and stops crying and Justin then comes back up to her and slaps her again in the face at least two more times as he is mocking her crying. Justin then throws (her) onto the couch and within a matter of seconds, slaps her in the face again two more times."
Police say the photos and videos are hard to look at and that in another video, Mims screams, "Go potty, go potty you little girl, Go potty! How's that butt feel buddy? How's that butt feel you little f*cking bitch? F*CK YOU!"
Wire services reports that Mims then assaulted his then-twenty-month-old daughter – "slamming (her) into the chair by her neck" and "slapping (her) multiple times in the face". At another point, officers described Mims as "kicking" the girl and then "a couple seconds later you can see Justin hold the right side of her face still with his left hand" as he slapped her with his right hand. "To finish off this torture in this video, it appears that Justin is putting a coat on (her) and holds her as he slaps her repeatedly".
Ryan Schwartz, the attorney who is representing Mims' wife also says that the videos are the wore that he has ever seen, "These videos show systematic abuse of four young children for years. I've seen many horrible videos in my career, but these are the worst. The abuse suffered by these children is disgusting, vile, flat-out evil and frankly hard to watch".
Minding Hearts is building advocacy and peer support groups, "Hearts and Minds" in each state. The groups are created to raise awareness, educate, and advocate for those that might not otherwise be heard. We are here for encouragement, education, and support. We cannot give legal advice, but we can try and direct you in the right direction with your case. Links to legal services are listed with their states. Please share and let's grow our groups. We are here to support families and develop resources that maintain family integrity. We look forward to your support. If you would rather become active by donating, then visit the donation page. Thank you.